Let's Keep It Moving
At Athens Moving Experts, we work closely with our clients to ensure they receive an unmatched quality of service based on their specific needs and circumstances. With two locally owned and operated branches in Raleigh and Charlotte, NC, we are an industry leader in the state of North Carolina, fully capable of completing your move anywhere within the United States. Contact us today to get in touch with our team of highly trained, skilled, and experienced movers and see why we are North Carolina's top-rated professional moving company!
More Than Movers
We take pride in being more than movers, as exemplified by our customer-oriented approach to every move. From simplified rates (with no hidden fees or charges) and transparency throughout the entire process, to our willingness to go the extra mile when needed for our customers, Athens Moving Experts is the #1 leading moving company in both Raleigh and Charlotte, NC. Our entire team is committed to ensuring customer satisfaction and fostering long-term relationships with each of our customers by always standing behind our work and keeping each customer's satisfaction our #1 priority.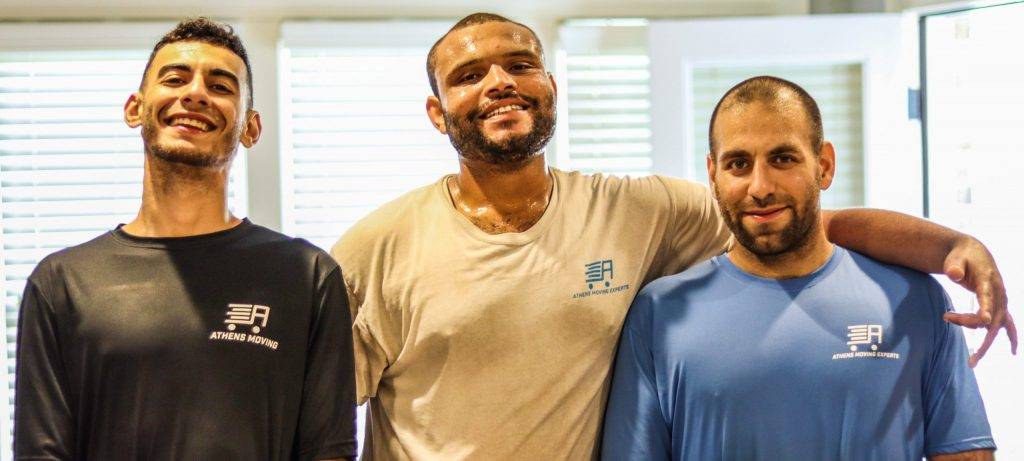 Proudly Serving Raleigh, Charlotte, and Beyond
As the top-rated moving company in North Carolina, our customers rely on us for a wide variety of moving services. With two branches located in Raleigh and Charlotte, NC, our team offers local services throughout the entire state of North Carolina. Our team of highly trained and qualified professionals is composed solely of full-time employees; allowing us to take on projects of all sizes and specifications. As a full-service moving company, we offer packing, wrapping, loading, unloading, specialty item moving, local and long-distance moving, interior arrangement, commercial moves, and more! Our Raleigh Branch services the greater Triangle area, including Raleigh, Cary, Apex, Durham, Chapel Hill, Clayton, Wake Forest, Morrisville, and surrounding cities/towns. Our Charlotte Branch services the greater Charlotte area, including Concord, Matthews, Huntersville, Cornelius, Lake Norman, Harrisburg, Pineville, Belmont, Mooresville, Kannapolis, Mint Hill, and surrounding cities/towns.
Our long-distance moving services are offered throughout the entire country, given that the origin or destination is within one of our service areas of Raleigh or Charlotte, NC. Our unique approach to long-distance moves ensures an expedited service, allowing delivery in the most efficient manner possible, thus enabling you to plan accordingly and know where your belongings are every step of the way! We take pride in being transparent throughout the entire process to help you seamlessly transition into a new chapter, even if you're moving across the country. Rest assured, your crew and truck are dedicated solely to your move, so there's no concern for losing or mixing belongings. Additionally, once booked your date and reservation are guaranteed and are not subject to last-minute changes. Get in touch with us if you are planning a move! Our office staff can answer any questions you may have about our moving company or questions or concerns regarding your upcoming move.
Follow us @athensmovingexperts
We Want to Hear From You!
Please do not hesitate to contact us if you have any questions or if you are ready to schedule your move; our team of trained experts are prepared to provide you with a free estimate. Please provide the general details for your move using the link below and a representative from our office will be in touch shortly after!
Watch How We Prepare For Every Job!