If you are getting ready to move house, one of the ways to ease the pressure of the move is to hire professional movers. Professional movers will help you move, load, secure, transport, and unload your things. They may even disassemble your furniture and do your packing if they are a full-service mover.
But almost all of what a professional mover does for you is done on the actual moving day. Before that day arrives, there are still a lot of things you have to do to get your home ready for moving, says Cory Real Estate. Also, there are things you should do on moving day to make the mover's work easier.
If your move goes as smoothly as possible, you avoid unnecessary delays and the additional costs that often result from that. Here are some simple steps you can take to prepare your home for professional movers and make your house moving experience as stress-free as it can be.
Get the list of prohibited items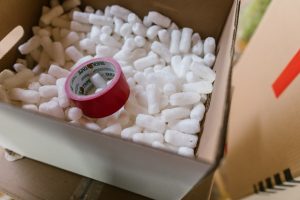 Professional movers will not move everything in your home. All professional movers have a list of items they will not transport. Requesting this list ahead of moving day can make your work easier. You may need to arrange specialty movers for some of these items.
Buy moving insurance
The moving company will usually offer some insurance for items that get damaged or missing during the move, but this insurance is grossly inadequate. Typically, items will be valued according to their weight and not their price. To protect your belongings, you should get additional insurance.
Do an inventory of your belongings
This is to keep your things from getting lost or stolen and also make it easy to locate things when you need them. The best way to do this is to list items under the appropriate heading in a notebook before you put them into a box. You can do this in reverse when unpacking to make sure nothing is missing.
Clean and sort your things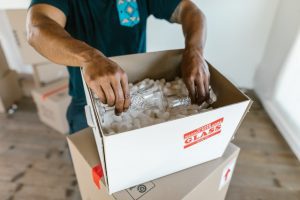 Take this time to give your things a thorough cleaning. Also, avoid transporting clutter to your new home; purge your home by getting rid of things you don't need. As you pack your stuff, create separate piles of things you need to throw away, give away, or sell.
Create a schedule
Do not leave your packing until the last week before moving day as it increases the likelihood of last-minute problems. Start packing weeks ahead and allot at least one hour every day to pack. Also, determine how you want to do your packing; will it be room-by-by or some other way?
Get packing supplies and pack with safety in mind
The right packing supplies can make your and the mover's lives a lot easier. If you start packing early, you give yourself enough time to get the packing supplies you will need. Be careful how you pack boxes; follow the recommended safety tips for packing boxes.
Label boxes smartly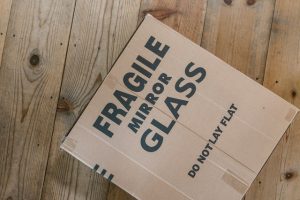 The level of attention you give to packing will determine the ease with which you are able to unpack in your new home. A good way to pack your stuff is to use color codes for all boxes based on the rooms those boxes belong to. Label boxes with special instructions for your movers, if there are any.
Measure your furniture
You don't want to discover on moving day that your large furniture will not pass through the door of your current home or the new home. If you take the time to measure the dimensions of your furniture and the doorway, you can save yourself some stress and additional costs. Dismantle furniture if they are too big or remove the door.
Unplug, unhook, empty, etc
Clear the home of wires and cords. Wrap devices with their cords and secure the wires to make them easy to move and eliminate tripping hazards.  Empty appliances like washers, dryers, and refrigerators. For equipment that are gas-powered and uses oil, empty them.
Designate a parking space for the moving truck
Before the movers arrive, decide where you want the moving truck to be parked. This should be in a place that is easy to assess from the front door of the home. Make sure there are no obstructions between the truck and the home. Depending on where you live, you may need to get street parking or special parking permits. 
Keep children and pets out of the way
Make arrangements to have someone look after small children and pets while the house is being cleared. Pets will get excited by all the activity and become nervous or get underfoot. Little children will distract you by demanding attention and they will want to play with objects they find lying around.
Have drinks, food, and cash on hand
Even if it is not required, having food and drinks available will make your movers happy. They will reciprocate by doing their best work. You should also have some cash on hand to cover any emergencies that happen during the move and to tip your movers.